Landscape Maintenance and Construction
If you're looking for fantastic people to do fantastic work on your property, you've come to the right place. We're a talented bunch of classy and courteous professionals who take great pride in what we do. 
Our bigger picture outlook will save you time and money, as we offer solutions to get it done once and done right! 
Let us make your life that little bit better while we take care of transforming your property.
We provide preventative and ongoing maintenance of all of your needs for lawns, weed eradication, hedges, shrubs and bushes on your home or commercial property. 
Because we're exceptional landscapers, we're also experts when it comes to designing and delivering your outdoor spaces. We love getting our hands dirty, and are here to do the hard stuff.
Helping you with home projects, extensions or getting your business ship-shape. We take all the hard work out of your hands so you can get on with being awesome.
Happy clients and great results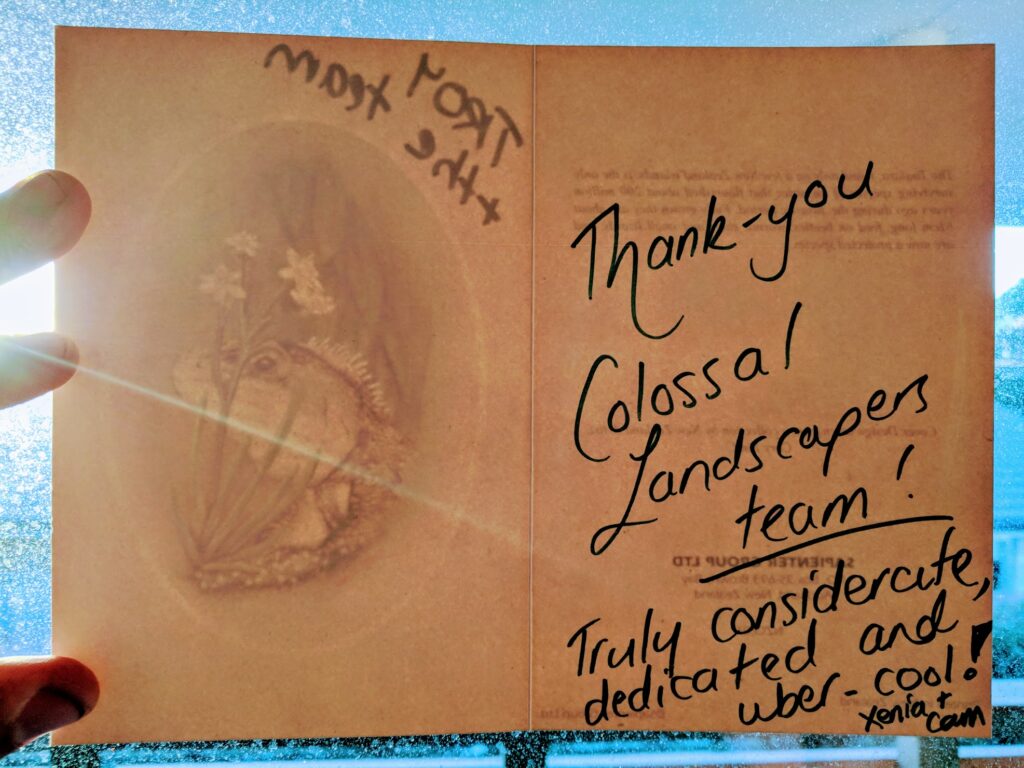 Our happy clients are testament to the quality work we consistently achieve. We couldn't be more chuffed with the projects we've been a part of, and neither can the people who enlist our landscaping services.